Thursday, November 10, 2022 / by Dave Magua
We know this market is ??. With rising mortgage rates, everyone is feeling the pinch. But with our relationship with HomeLight we are here for you and today we want to show you how Cash Offer is the secret tool to use to negotiate your offer and increase buying power.
Did you know that Cash buyers typically pay up to 3.3% less on the purchase price in non-competitive situations when compared to non-cash buyers?*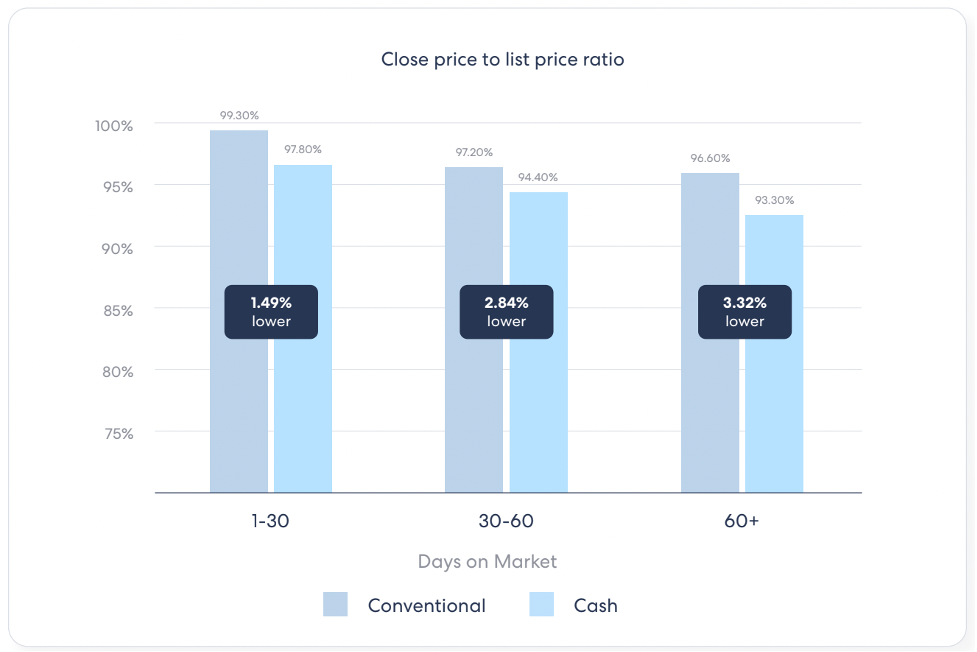 Cash Offer® we can give you the certainty and negotiating power of an all-cash offer. Cash Offer is FREE when you use our partner HomeLight's Home Loans with a 21-day close.
---