Tuesday, October 4, 2022 / by Dave Magua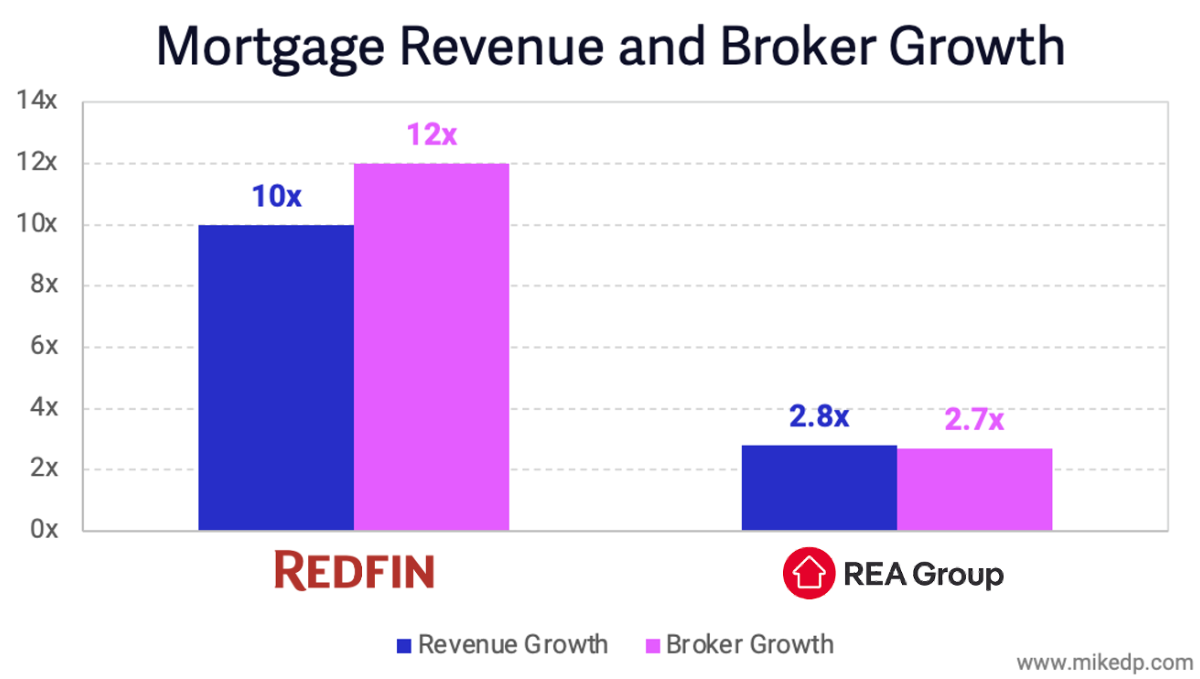 The largest global real estate portals
are attempting to diversify and expand their revenue streams by offering mortgage — with mixed success.


Zillow, Redfin, and Australia's REA Group have all made major forays into mortgage with large acquisitions.

Despite being technology companies, revenue growth is closely tied to employee count, and profitability (in the U.S.) remains elusive.
Dig deeper: Redfin's mortgage revenues jumped after its recent acquisition of Bay Equity for $138 million, but the overall business remains unprofitable.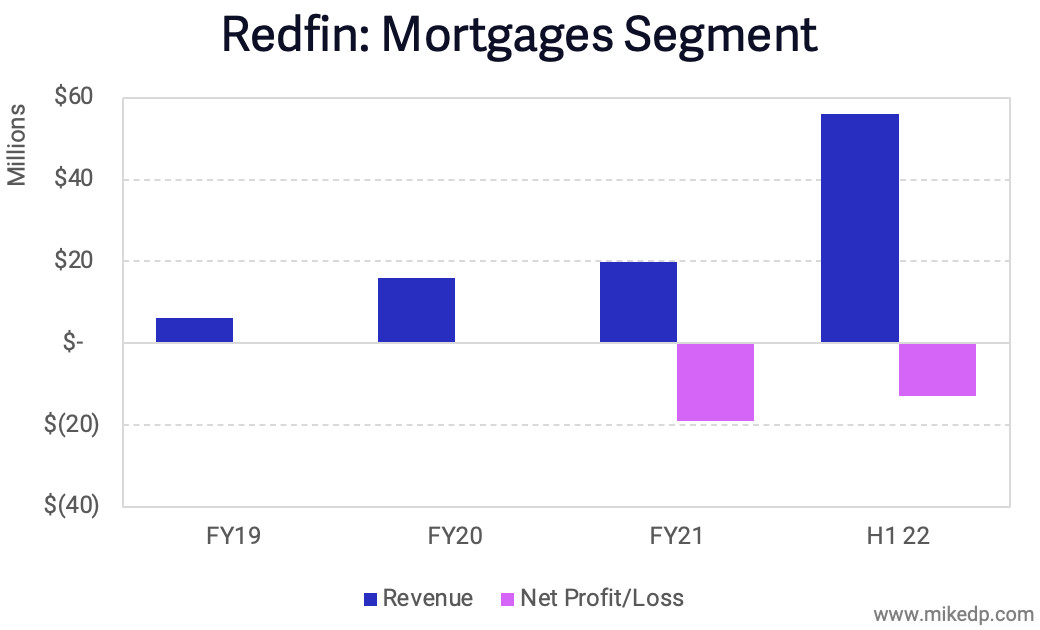 Zillow's mortgage business has been unprofitable for over five years, recently spending $1.85 for every $1 in mortgage revenue.


It even lost money in 2021, when 96 percent of mortgage firms were profitable.
Australia's leading portal
, REA Group, has managed to grow a profitable financial services business by acquiring two large mortgage brokering businesses.


Financial services now account for 6 percent of REA Group's total revenue.
---