Thursday, November 17, 2022 / by Dave Magua
Home prices will rise slightly and sales will dip next year before making a comeback in 2024, according to Lawrence Yun, the National Association of Realtors' chief economist.
Yun spoke Friday at the Residential Economic Issues and Trends Forum of NAR's annual conference, newly rebranded as NAR NXT, in Orlando. The forum is consistently the event's most heavily-attended session, NAR President Leslie Rouda Smith noted as she introduced Yun, whom she called "the best chief economist in the world," prompting cheers from the audience.
At the forum, Yun predicted that 2022 would end with home sales down 15 percent year over year and further decline 7 percent in 2023 before rising 10 percent in 2024.
He also forecast that home prices in 2022 would be up 10 percent year over year, increase a slight 1 percent in 2023 and then jump 5 percent in 2024.
That means a "strong rebound" in 2024, according to Yun.
"The prices will be mostly stable across the country [in 2023], meaning that half of the country will see minor price gains, the other half of the country will see minor price declines," Yun told attendees, noting that some specific markets such as San Francisco may see a bigger price decline than 2 percent.
"Then in 2024, you have to say population, demography, [the] long-term path looks bright, therefore just hang in there for this year's difficulty and maybe next year's still under transition, but after that everything should be in a better situation."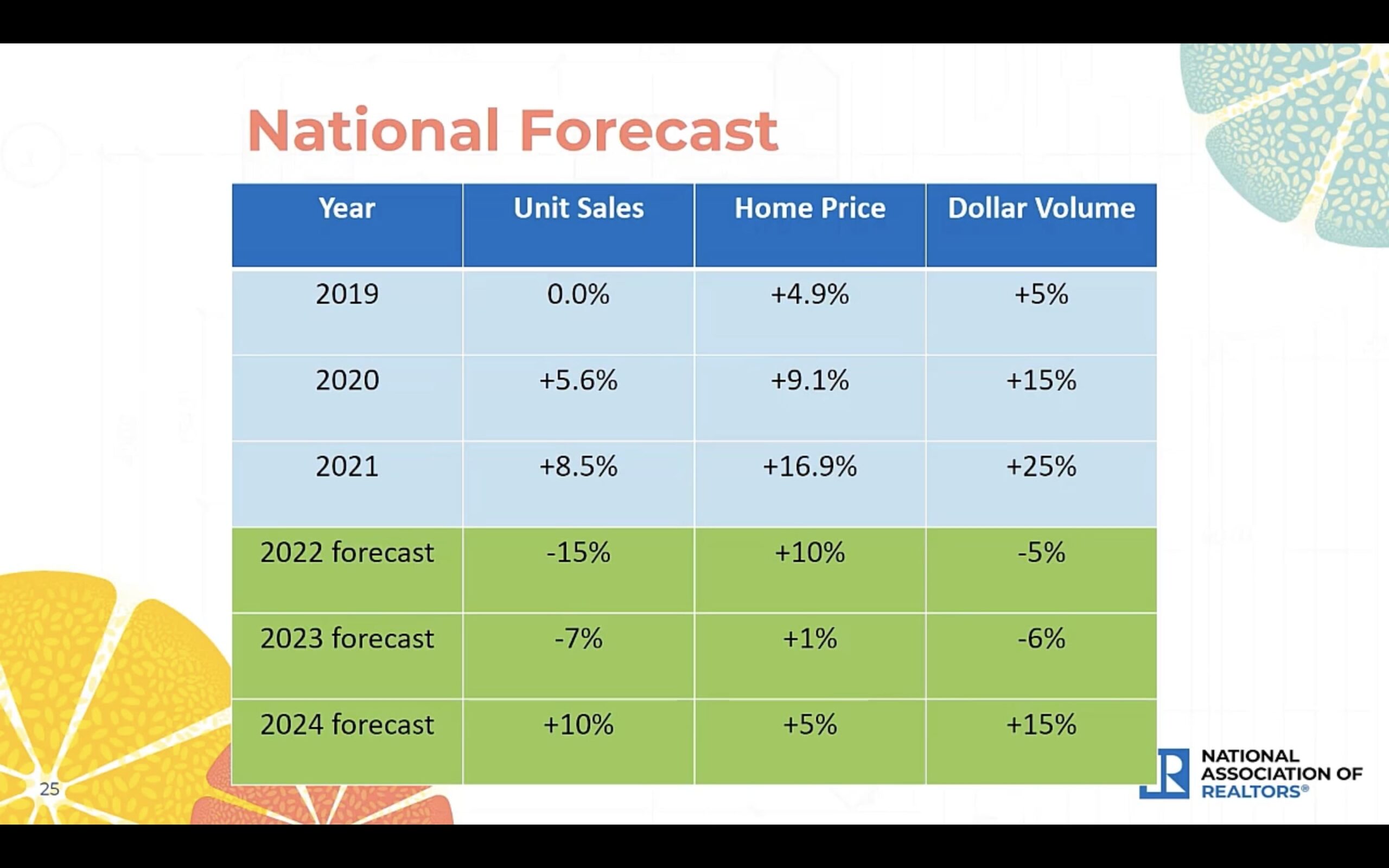 The forecasts assume that mortgage rates will hover around 7 percent after having potentially topped out earlier in the week on news of lower-than-expected inflation, according to Yun.
Mortgage rates have a big impact on home affordability. While the median income required to buy a median-priced home was $50,000 before the pandemic, it now stands at about $85,000 and real income — adjusted for inflation — has not risen to make up for it, according to Yun.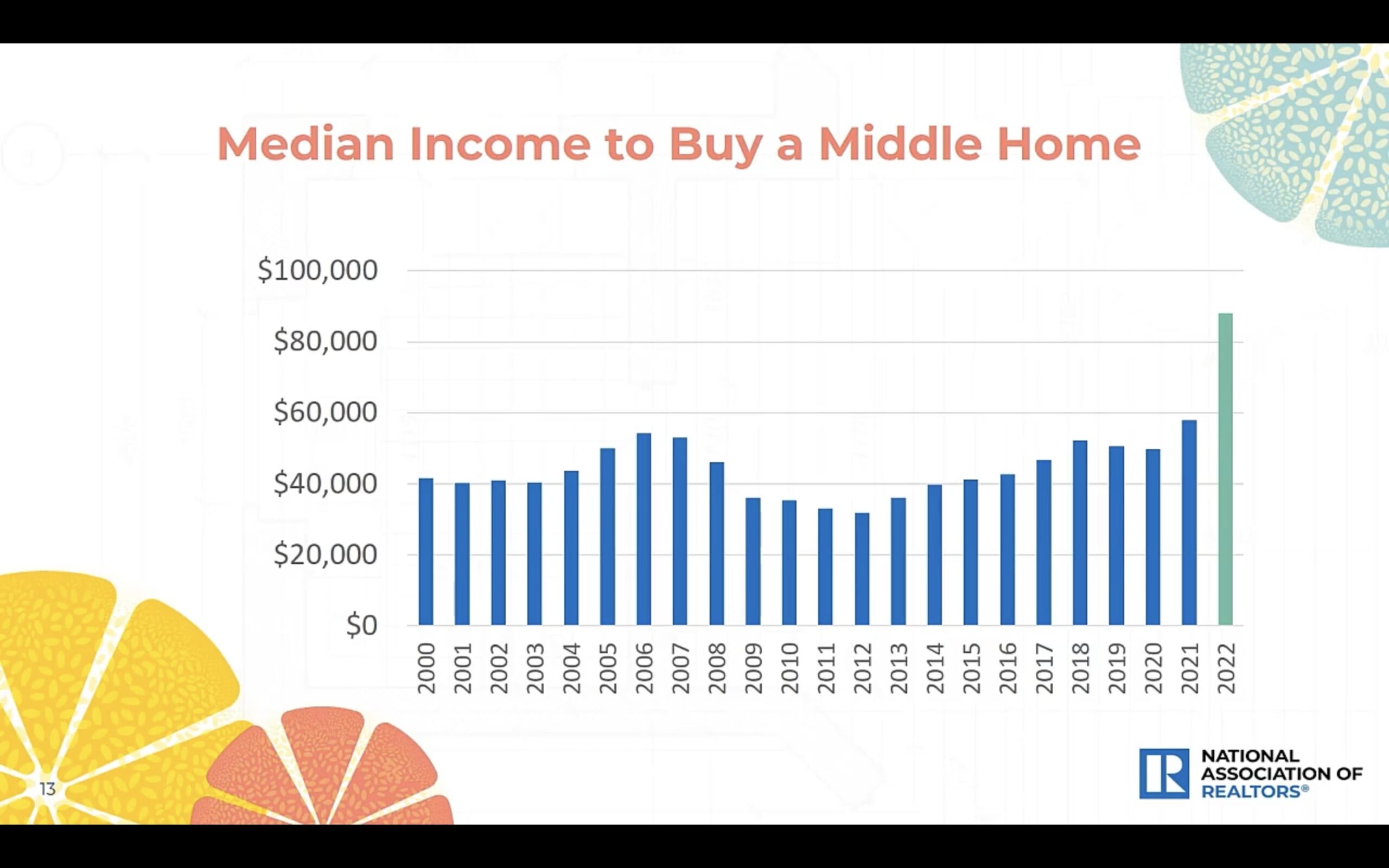 "That's why we are seeing falling home sales," he said.
"People's income [that] they're bringing home has not increased to this extent. First-time buyers, consequently, [are] at historically low levels."
---